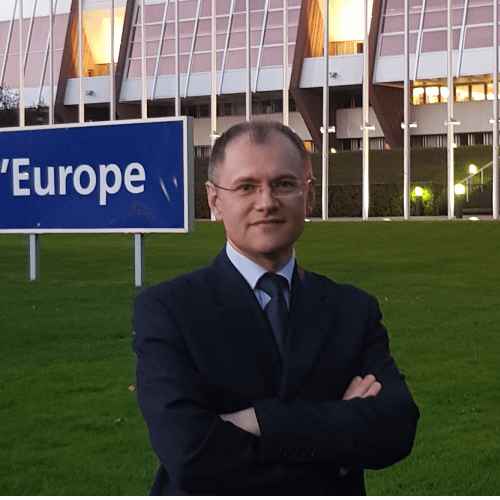 Alexei Marciuc
Co-founder and Chairman - Comunitatea Internet Association, National coordinator - Moldova Internet Governance Forum (MIGF)
Alexei Marciuc is Chairman and Co-founder of Comunitatea Internet Association - a non-governmental organization that supports and promotes the development of the open, secure, trustworthy, and unified global Internet. He is an initiator and national coordinator for the Moldova Internet Governance Forum, in February 2020 he was elected as a Chairman of the MIGF Organizing committee.

He has been actively involved in regional and global Internet governance and human rights initiatives since 2008 when he participated in the first EuroDIG in Strasbourg. He is a founding member of the Internet Freedom Network for Eastern, Central Europe and Eurasia, and a member of Freedom of Information Advocates Network (FOIANet). He is a regular contributor to the EuroDIG, IGF, Freedom Online Coalition annual meetings, as well as Internet Freedom Summit, where he also presented as a speaker and moderator.

Mr. Marciuc is a lawyer and researcher with strong background in issues lying at the intersection of media, law and technology. He has graduated from a number of specialized courses and programmes for the upgrading of skills, including Intensive course on Internet Law, organized by e-Governace Academy, Harvard Law School, Berkman Center for Internet & Society in Tallinn, Estonia. In 2011, he became an Internews fellow at Annenberg Oxford Media Policy Summer Institute (University of Oxford).

He has been involved in different regional and international projects and programs, in particular, he has coordinated many activities and policy research for the OpenNet Initiative (ONI) and OpenNet Eurasia (ONE) that were initiated by the SecDev Foundation (Canada), as well as for ABA ROLI's Regional Internet Freedom Program. Besides, he is an author and coauthor of a number of analytical studies on different areas of legal regulation.